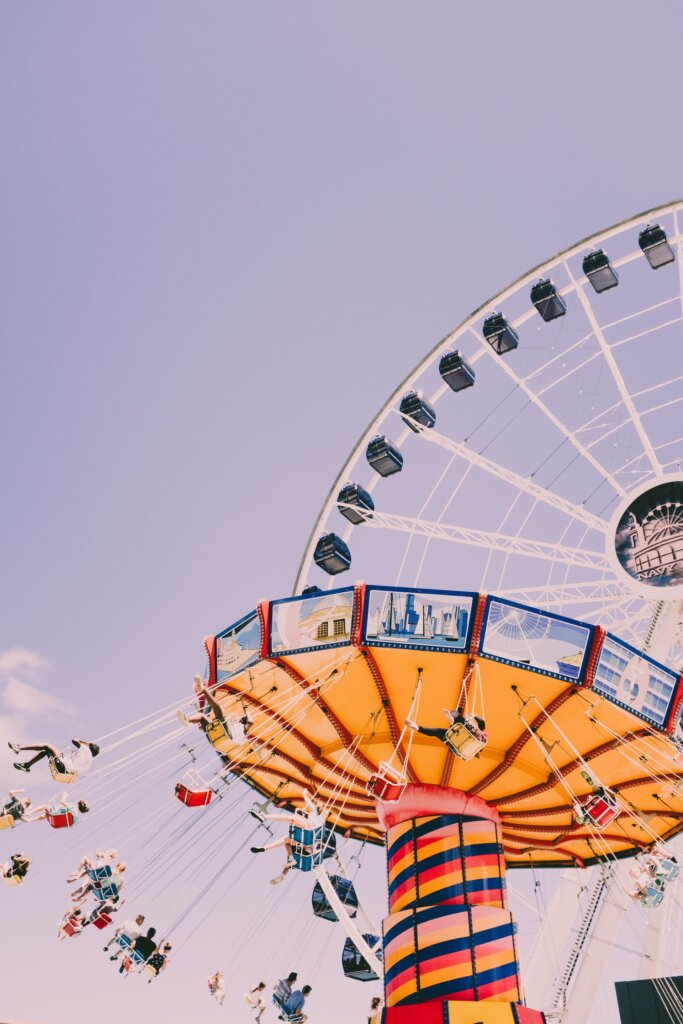 The One Loudoun carnival is also here. Summer is here. Hot days that turn in to longer nights are here. Where kids run through the yard with popsicles-stained shirts catching fireflies and adults linger over good conversation. Often summer time includes lazy days at the lake or sandy toes on the beach. Possibly some baseball, waterpark activities or even rides and fair food get intertwined into our days.  If we are lucky, we squeeze in time for a long walk or an enjoy a good book on the back deck. Regardless of the summer plans you have, school year routines often take a back seat and time with those we love usually becomes the focal point of the memories we make. In order to make sure we don't blink and miss another summer, that will slowly fade away into fall, we have rounded up some of our favorite bucket list ideas to make the Summer of 2023 a summer to remember.
1) Make homemade popsicles.  For recipe ideas, visit 28 Easy Homemade Popsicle Recipes – How to Make Popsicles at Home (goodhousekeeping.com)
2) Visit a water park.  Act like a child and ride all the slides
3) Go berry picking at a local farm
4) Go to an outdoor convert
5) Plan a day on the lake
6) Ring in Fourth of July with an epic fireworks display
7) Stay up late, sleep in…
8) Catch lighting bugs
9) Visit the beach and get your toes in the sand.
10) Host a cookout
11) Host a summer book club
12) Have a water balloon fight
13) Take a hike.  Check out these local trails.  Healthy Hiking Trails in Northern Virginia (northernvirginiamag.com)
14) Have a bonfire
15) Check out the local breweries and wineries
16) Visit the Smithsonian
17) Attend a Nationals Baseball game
18) Make smores.  Even better, go camping and make smores 😊
19) Visit the National Zoo
20) Host a lemonade stand
21) Stargaze
22) Go tubing on the Shenandoah
23) Head to the drive-in movies  Home | The Family Drive In (thefamilydi.com)
24) Host a progressive dinner with your neighbors
25) Visit a local farmers market
26) Go fishing!
27) Take a road trip somewhere you have never been
28) Go antique shopping
29) Tackle a house project you have been putting off
30) Visit the local fair for rides and a funnel cake
What great ideas did we miss?  Share with us your bucket list items for the Summer of 2023.  We can't wait to hear what you have planned and wish you a summer to remember.